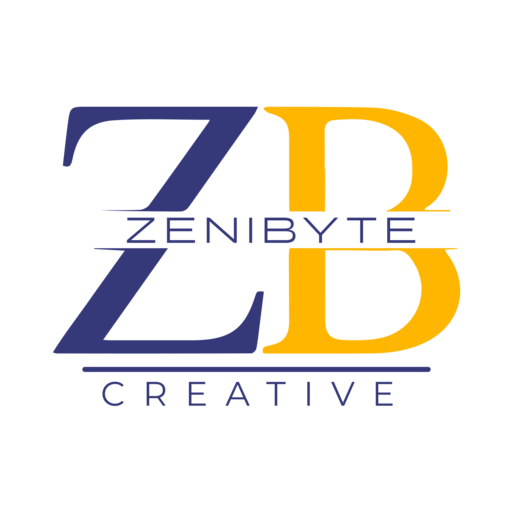 Zenibyte Creative
All you need to know about Cross-Platform App Development
The future of mobile is the future of online. It is how people access online content now.
Quoted by David Murphy, Founder and Editor of Mobile Marketing Daily
·  Are you looking for budget-friendly mobile apps?
·  Do you want an app that reaches an even wider audience? 
·  How does it benefit you and save money?
·  Want to hire a cross-platform app development company for your dream project?
· For all of these questions, there's one perfect solution.
Here is our guide showing the advancements of cross-platform mobile app development.
Cross-platform apps have hugely increased the market. Building an app simultaneously on all the platforms have become indistinguishable from the native apps and therefore the easy and highly used method is highly desirable for its economical approach among companies.
In the modern era, the lives of people have been surrounded by mobile phones. This gadget is no longer used to make just calls and texts. Moreover, it is constantly increasing its importance in the daily activity of consumers. From a small reminder to booking flight tickets, smartphones and tablets play a crucial role. That is the reason that a 6-inch screen is considered a basic need of the 21st century. 
But what made it so important to us?
Well, the various apps on your mobile which do their work to make our lives easier. An ever-increasing number of apps, on varying platforms can be a headache for companies having to create native apps for mobile phones on Windows, iOS, Android, BlackBerry, etc.
The question remains. What platform does your customer and potential customer use? You can't know. So instead of paying for an app on Android and then paying for a separate one on iOS or windows, the need for a cross platform app is vital.
Thanks to the market and the driving needs of the industry, one can now create the code once and then run it on different platforms. This is "Cross-Platform Development".
Is it worth using? 
Developers around the world are always creating something new which ultimately replaces the previous technology.
Native is specifically made for a single platform that allows developers to develop only for that single platform. For example: Android accepts java, Apple accepts Objective C and swift. This separation of platforms and technology help the developers to build any app with a wide range of compatible options. Whereas, cross-platform development merges both Android and iOS and works on HTML and CSS. It allows the developer to create a single code for multiple platforms. 
Cross-Platform Mobile App Development Pros / Cons
Cross-Platform
Mobile App Development Pros

Customisation of plugins

Reduced development costs

Increased time to market

Easy integration

Reduced efforts in development

Easy maintenance

A large community of experts

Cross-Platform
Mobile App Development Cons

Update does not include all the
supporting features

Tools used have certain restrictions

Code may have inefficiency

Apps sometimes crash

No-alluring UX
Some essential factors to consider:
· Cross-platform mobile app development gained popularity because of its single codebase feature.
· Saving 80% of cost by hiring a cross-platform developers who can build apps for both Android and iOS. 
· Less development time due to the WORA model (Write Once Run Anywhere). 
· Given platform offers different businesses to make any type of app in zero downtime. 
· Better user-interface, quicker loading time and easy customisation has made cross-platform technology more attractive than any other technology. 
· Time will only tell what replaces this technology or how much this technology evolves in the coming years.
If you still have questions, why not speak to an expert? Wherever you go, make sure you use a dependable, trustworthy professional. 
We provide Website design and development, Mobile app design and development, Software Solutions, Digital Marketing, and more.