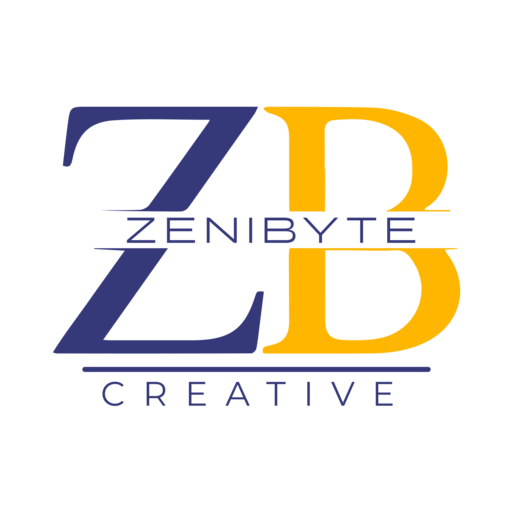 Zenibyte Creative
Can't decide between WooCommerce and Shopify for your online store?
Look for your choices, pick the best one, then go with it." – Pat Riley
If you are planning to start an online store, choosing between or Shopify can be confusing. The confusion that business owners is normal, and they are not alone.
Let's look at both eCommerce platforms, so you can decide which is for you.
WooCommerce 
Plugins for WordPress, such as WooCommerce, provide a very detail-oriented
and hands-on eCommerce solution. With it, you can run your online store with
the most powerful Content Management System. You can customise every aspect of
your online store and add custom extensions with it.
Shopify 
A single platform for managing inventory, payments, and creating an online store, Shopify is an all-in-one platform. Shopify takes care of all the details for you. You don't need to worry about domain name, caching, security, hosting, etc.
When starting a successful online, every entrepreneur must keep a few basic requirements in mind. A variety of parameters must be considered, including cost, ease of use, payment methods, and scalability.
Here are some important considerations:
Cost - eCommerce businesses need a large marketing budget, which can dominate the costs associated with starting a business. So, you may not want to spend too much on the site. With Shopify, your online store can be up and running for a small monthly fee (basic version). Advanced version options are also available for a much higher fee per month. WordPress plugin WooCommerce is open-source and therefore free to download. However, you will need to buy the domain name, SSL certificate, and hosting monthly package.

Ease of use - You won't need to install, update, or manage any software with Shopify because it's a fully hosted platform. There are no security vulnerabilities, backup issues, or performance issues to worry about with this option. Dealing with the signup, customising and adding products, are all manageable. WooCommerce, however, is not hosted, so you will have to install, update, and secure it yourself or opt for a good monthly maintenance plan if the option is available. Also, when it comes to customisation, WooCommerce is very flexible. Your site is entirely in your hands, and you can customise it with over 50k
plus plugins.

Payment Methods - It is essential that you provide your customers with the best
checkout experience. This will prevent you from losing customers. You can pay for your Shopify purchases in a variety of ways. They have their own payment solution as well as
third-party payment gateways. Be aware Shopify charges an additional 2% fee for
each transaction made through third-party payment gateways (on top of other
transaction charges). Plus, with Shopify you are tied in to their system, when
it comes to fine control of your business options, you can't always get what
you want. WooCommerce offers default payment methods like Stripe payment and PayPal. Additionally, you can also add other payment options like Worldpay, Sage pay, Apple and many more. 
Conclusion
You can, of course, approach the development in a variety of ways. This will depend on your business needs and capabilities. In some ways the differences are akin to Apple and Microsoft. They each provide different paths to the same place, and they suit different types of people and businesses.
The technical aspect of WooCommerce will require a developer to get things the way you want them like a bespoke suit, whereas Shopify is more easily accessible to all, like an off the rack suit. There are other advantages to WooCommerce, so a business must choose what is right for them.
We, at Zenibyte, can offer our professional advice and skills for reliable website design and development, eCommerce, experienced Mobile app design/ development, solid Software Solutions, Digital Marketing, and much, much more.