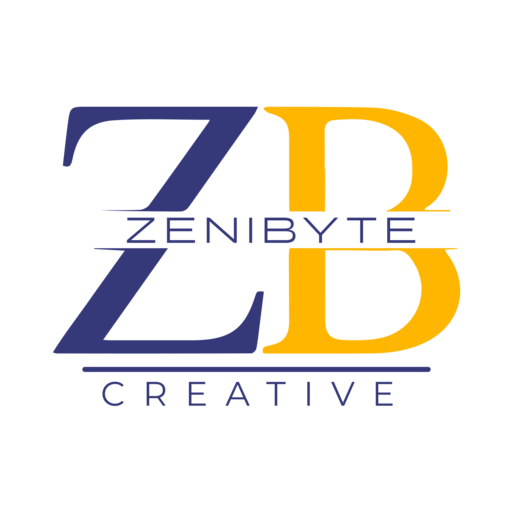 Zenibyte Creative
Google AdWords vs Facebook Ads - how to make the right decision!
"Be yourself. Everyone else is already taken." – Oscar Wilde
Businesses are experiencing stunning returns on their advertising spend by combining Google & Facebook Ads to maximise visibility, increase leads and sales, and find new customers utilising distinct strategies that align with each channel's functionalities.
Differences Between Google Ads and Facebook Ads?
Google Ads: Paid Search
Google Ads, formerly known as Google AdWords, is the world's largest and most popular PPC advertising platform. In fact, the term "paid search" has become synonymous with it. Keyword targeting and text-based advertisements are at the core of paid search. Pay-per-click advertising includes charging the advertiser each time a user clicks on an advertisement.
Facebook Ads: Paid Social
Facebook ads are an example of "paid social," or social media advertising. Has the largest number of monthly active users (MAU) of any social network in the world, making it an appealing digital advertising platform for many businesses.
When it comes to the primary difference between Google and Facebook Ads, you can think of it this way: Google Ads helps you find new customers, while Facebook helps new customers find you.
Advantages of Google Ads
Immense Audience
Utilising it as an advertising platform.

Over 1.2 trillion searches are conducted by Google every year.
Future advertisers will be able to reach even more customers through the sheer volume of Google users. Google has the variety of audience that no other search engine can match.
A Level Playing Field
Quality and relevance of ads are the main criteria of AdWords, not how much advertisers spend.

Keywords in financial industries may be more expensive than others. In fact, they are among the most expensive for any industry.
Variety of ad formats
AdWords PPC ads remain text-based

Advertisers can use the impressive array of features at their disposal to make ads more compelling to prospective customers.

Add-on extensions, site links, social proofing such as user reviews, location targeting etc…
Ad formats and features are constantly being updated.
Advantages of Facebook Ads
Today, Facebook Ads is a pioneer in the sphere of paid social and has become a central part of many businesses' digital marketing strategies.
Unparalleled Audience Granularity
Facebook has a truly global audience.

More than one-fifth of the entire world's population uses Facebook every month.

Not counting inactive or rarely used accounts. 

Advertising on Facebook may be targeted with granularity
Facebook should not be considered merely as a giant billboard, but a means to reach your ideal customers.
An Inherently Visual Platform
Facebook ads are visually compelling. With Facebook ads, advertisers not only tap into the highly persuasive nature of visual ads but also use aspirational messaging to make their ads more compelling. They blend in with videos, images, and other content in users' News Feeds.
Incredible ROI
Facebook's affordable budgeting = potentially -high ROI
Facebook advertising budget campaign will vary depending on a range of factors, such as scope, messaging, and overall campaign objectives, Facebook Ads are remarkably affordable, especially considering their potential impact and the granularity with which advertisers can target their ideal audiences.
Conclusion
Basically, any kind of business can easily benefit either Google Ads or Facebook Ads since they are both powerful advertising
platforms. There are many similarities between both platforms, but how they evolved independently suggests that Google and Facebook should both be used a part of a well-rounded and far-reaching advertising campaign, rather than to choose one or the other.
A smart and effective advertising strategy must involve paid search and paid social. However, for maximum ROI and growth of
your business, it's, of course, essential to understand how to best use both Ads and Facebook Ads for consistent marketing messages.
We, at Zenibyte, offer reliable Website design and development, experienced app design/ development, solid Software Solutions, Digital Marketing,
and much, much more.