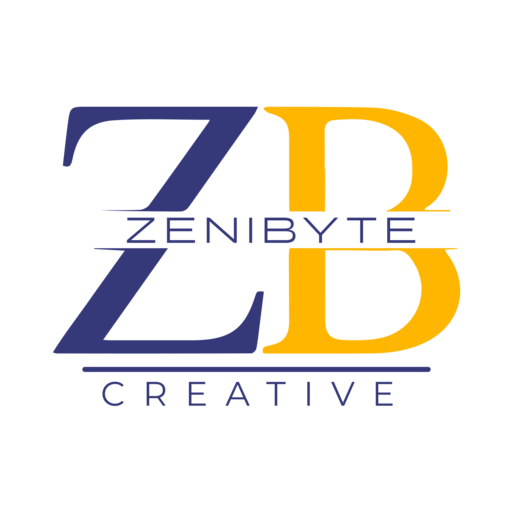 Zenibyte Creative
How 'tech partners' can help you?
"Technology
is best when it brings people together." - unknown
Before recommending a product to a customer, how much research do you think a technology vendor conducts? Usually very little. Their goal is a larger profit margin, so they focus on selling customers the latest product that they have in stock.
Technology partnerships are different. Instead of focusing on the vendor-customer relationship, technology partners focus on the client-partner relationship. It's not just about selling a product; it's about long-term guidance, support, and services that complement (or act as an extension of) your technical expertise.
Exploring the benefits of a technology partnership rather than a one-sided, one-time relationship with a vendor.
Compared to a limited customer-vendor relationship, a technology partnership provides both direct and indirect benefits.
Boosts employee performance to improve your business' performance
Chances are you're missing crucial opportunities for workflow improvement and compatibility if your technology has been put together piecemeal and bootstrapped over time. The purpose of these types of technology is to enhance employee productivity. All components of a business, including hardware, software, networks, websites, and phone systems can work together seamlessly.
Eliminating risks
Business failures are often caused by technology failure. 
You should be able to trust your technology partner. As per a fortune.com report, Governments worldwide saw a whopping 1,885% increase in ransomware attacks, and the health care industry faced a 755% increase in those attacks in 2021 (according to the 2022 Cyber Threat Report released Thursday by SonicWall, an internet cybersecurity company).
It's all well and good to read the reviews for your next laptop, but when you're looking for the best workstations, cybersecurity solutions, phone systems, or data storage for a 150-person department, the solutions are often quite different.
Equipping your business with honesty, efficiency and with greater insight
Equipment is provided by technology partners in a consultative relationship. Their responsibility is to ensure that the simplest equipment is provided for your needs. Your technology partner won't force you into buying overpowered equipment or networks for your business that you don't need or sell you something underpowered that won't succeed.
Expanding your knowledge of technology
Some companies cannot afford to have in-house personnel with CIO, CTO, Engineering, Developer and technical expertise. Your company's existing technical experts should be complemented and emboldened by the right technology partner.
Additionally, a technology partner should relish the chance to work with and learn from your internal IT team, if you have one.
So, which technology partners should I choose?
IT support must be more accessible
You'll end up paying high salaries to employees who will support your business's technology 24/7, 365 days a year. Maybe outsourcing your IT support is easier for you, or maybe you need additional help during a busy season for your internal IT team. There have even been instances where a CIO or Director of IT is forced to answer everyday help desk questions instead of focusing on bigger, more relevant and pressing issues.
When you work with a technology partner, you'll have better access to experienced technical support. With a technology partnership, Zenibyte Creative has the ability to provide support 24 hours a day, 7 days a week, 365 days a year.
Discovering new technological solutions
The technological landscape is rapidly changing. Do you honestly have the time to devote to your business whilst constantly looking for the most suitable technology?
Your tech provider can help keep your business technology relevant and help you discover new technological solutions. Most importantly, your tech provider can help you identify what are passing fads and what is robust enough to ensure that new purchases are a good fit for your business in the long run.
Conclusion
You can't really afford to miss out on exploring how a technology partnership can benefit your business?
All businesses have unique technology needs to meet and there are always exciting opportunities to improve. Does a partnership sound like the right solution for your business?
If you still have questions, why not speak to an expert? Wherever you go, make sure you use a dependable, trustworthy professional. 
We provide Website design and development, Mobile app design and development, Software Solutions, Digital Marketing, and more.