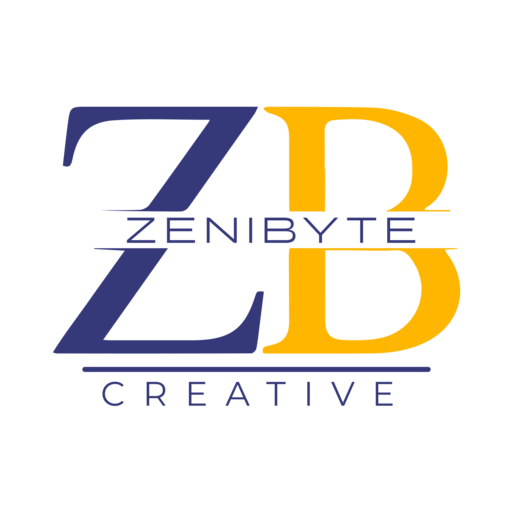 Zenibyte Creative
Tips for Small Businesses on Social Media
You can boost your brand's reach by being active on all social media channels. In order to achieve this, a targeted approach is necessary. For your messaging and content to be effective, you must know who your target audience is and make sure you take into account the following three points.
Social Media Post Scheduling
Using a social media content calendar is a truly useful and organised way to keep your content in order. Making it easy to post on time, across multiple platforms (this will free up a lot of time and reduce stress). You can use one of the many available online templates or just create your own with a spreadsheet etc. 
There are many free or paid tools you can use, depending on your requirement.
Need help with scheduling? You can get in touch with us and we can arrange a tutorial for you.
Target the RIGHT Audience
Start with your customer database, by asking your customers for feedback (by speaking to them or asking them to complete a short survey). Then, by using that data, you can identify gaps in your strategy and develop more relevant messaging.
You should absolutely check out your competitors' social media strategies, such as their posts and website links, to see what they use and how they tell their story. 
Your goals for social media strategy can also be improved using Google Analytics to find more detailed demographics about your target audience. 
You can then put the new data to good use by utilising paid advertising to reach those specific demographics. This can include targeting specific interests, countries, and time zones.
If you want to know more, we are always happy to answer any questions, drop us email or give us a call.
Creating the content 
Content creation will make your brand stand out, increase engagement, and increase your click-through rates; this being a vitally important part of a social media marketing strategy.
Once you know your audience, you should be able to create a story with your content that will engage your audience and echo what they want to see. 
There are plenty of free tools available that can help you create professional-looking content for your social media. To help you keep your content fresh, you can use pixabay.com, freepik.com and unsplash.com. These are free and will get you started although there are many more out there.
You can also create fun and interactive content using other free online tools. For example, create your own logo. Add it and your website and social media. 
If you create a logo with us, we will provide you with the right logo sizes for all the social media platforms and more. Find out more here. 
Use the Right Hashtags for Your Content
Small businesses can reach a competitive market with their twitter posts, tweets, etc... One hashtag can improve your organic reach, increase your traffic, and boost the quality of your content. As a result, you may also be able to get the attention of other businesses.
You can be confident that you are getting your money's worth by using hashtags that are both unique and not overused. Your content can be boosted with hashtags to bring in new customers and increase your reach.
We have various social media packages that can help you save time and get more relevant engagement for your business swiftly.
Conclusion
A strong social media strategy will boost brand awareness, build loyalty, and boost sales. When you know your target audience, you can engage with them and build trust with them. 
Remember, it isn't just about posting content. It's also about using the right hashtags, creating content that are appealing to your audience, scheduling content ahead of time and performing a social media audit every few months. 
Use tools like Google Analytics, Hootsuite Analytics to find the top posts on your social accounts.
We, at Zenibyte, offer our skills and reliable professional advice for website design and development, eCommerce, experienced Mobile app design/ development, solid Software Solutions, Digital Marketing, SEO Optimisation and much, much more