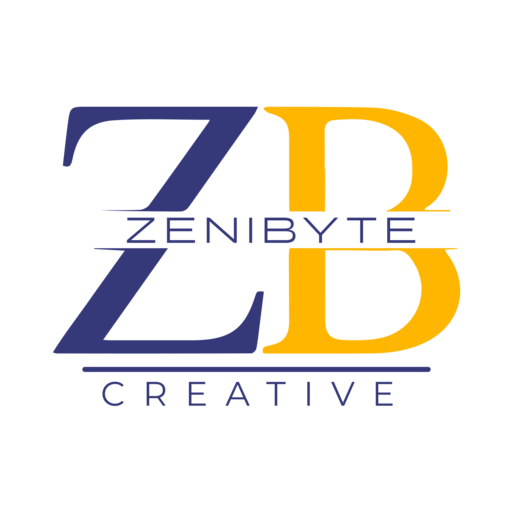 Zenibyte Creative
Why Mobile App and Website maintenance is important?
The world is constantly changing and one of the only ways for a business to grow and thrive, is digitally, through functional and stylish Mobile Apps and a Dynamic Website. 
Like any electrical appliance you might buy for your home or office, you need to use it with care, look after it and even opt for a maintenance plan if prudent to avoid future unexpected issues and costs. In just the same way, your Mobile app and Website need to be well maintained on a regular basis ie. monthly or quarterly.
Why should I opt for regular Mobile App or Website maintenance?
What is Mobile App and Website maintenance?
This really refers to the exhaustive range of procedures that ensure a seamless and bug-free state for LIVE Apps and Websites. Ongoing maintenance allows you to stay a step ahead. Basically, it makes sure that this new window to your business is always there and working. This can include fixing, monitoring, refining, updating digital and informational elements to ensure a smooth and enjoyable end-user experience. 
But I don't think I really need that.       
What about Server issues? These can cause Apps or Websites to go offline.
If there are server issues and your App and Website have stopped working, or gone offline completely, you may not be aware of it till your next check or even worse, you hear about it from a client. Ongoing maintenance packages can make sure that these issues are either dealt with before they even become an issue or perform the appropriate fixes before it's too late. Read more here expert.
Why are maintenance services so important?
It will ensure compatibility with your OS. Having a maintenance plan in place that includes pro-active audits, especially when the beta version of the update is released, is ideal. Without it, you run into the chance of some last-minute inconvenience that delays your access to your customers.
Maintenance basically allows for the right intervention, at the right time. The development team can more easily become aware of the changes they will need to make in advance. A stitch in time, saves nine.
But, once I've bought my security, aren't I secure?
Nowadays hackers and cybercriminals are easily finding security loopholes to exploit. Even the best security protocols and encryptions are on a limited shelf life. As quickly as the security is updated, the black hats start searching for exploits. It's a never-ending battle of digital wits. The best way to not lose is to update, update, update.
Those pesky security updates are an integral part of technology. The latest versions of all technology must be kept updated and upgraded for elements to work correctly. Your App or Website should always be kept as secure as possible for users. So, if your Mobile app and Website is a base for sensitive information, then having that data vulnerable can have serious and irreversible implications.
Even global giants such as Amazon, Google and so on are victims to down times that regularly hit their bottom line. Opting for scheduled maintenance means that at the very least you're ensured of prompt and effective solutions to restore the normal functioning of your App or Website in the event of those kind of situations.
How does this benefit me financially?
It's been shown time and again that creating an app with no flaws on the first try is practically impossible. You'll most likely face occasional bugs after your App or Website goes live. Keeping a check on them spreads the costs of fixing the bugs over a longer period of time. If you don't, you could end up facing an expensive technical issue that costs you a lot more than if you had fixed it earlier. 
A maintenance plan can even save costs by monitoring how people are using your app over time e.g.  it can help eliminate some unnecessary and costly features that most users aren't engaging with. Plus, you can even get your existing users to engage more often by adding new features and monitoring their usage (turning those into conversions). See what the expert says.
In conclusion...
To be as valuable to your users in the future as you are on the day of your digital launch, then a maintenance plan is not just an option…. it's a MUST!
In this blog are only some of the reasons why you should opt for a maintenance plan.
Regularly monitoring the performance, behaviour of users, trends in your app, conducting any necessary changes and updates. Avoiding the mistakes of those who have gone before, will help you accomplish your goals for your business, save time and most of all money.
If you're still unsure, then just speak to someone who can professionally advise and guide you at a trusted design and development company. Wherever you go, make sure you use a dependable software development company who has experienced staff who believe in building long-term relationships and maintaining them.
We provide Software Testing Solutions, Digital Marketing, Mobile app and Website design / development, Staff Augmentation Solutions, and more.