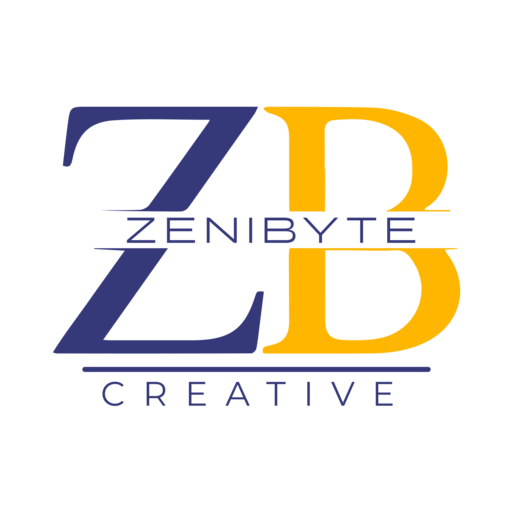 Zenibyte Creative
Why use WordPress for your small business?
It is a perfectly designed, equipped and search-engine-optimised platform to create business websites.
WordPress is widely used by SMEs (Small to medium enterprises) and start-ups. Any business nowadays needs a strong digital presence to generate qualified leads. 
You can choose any theme to make your website stand out, make it responsive to all devices and customise it with a help of a professional web developer.
In this digital world, a business must have a strong digital presence.
What is WordPress?
WordPress is a common but unique CMS (Content Management System) platform that provides everything you need to host and build websites. While there are many website builders out there, WordPress is an open-source CMS with many customisation options available. This is why developers generally opt for this platform. The easy-to-use template system provides a convenient start point which is complemented by a wide range of plugins (including security options) that clients can choose from for their business, online store, portfolio, or blog.
Here are just a few of the pros: 
It's user-friendly, flexible, safe, secure, and can build SEO-friendly websites, which improves visibility in Google searches.
Some facts to keep in mind
It is estimated that around 810 million websites use WordPress as of 2023. That is 43% of the world's websites run on the WordPress CMS. 
Many people still believe WordPress is only suitable for small to medium-sized business websites or blogs. 
It is a common misconception that the popular CMS is not powerful enough to manage the websites of large corporations, global brands, or even celebrities' websites.
But it IS. A few come to mind…. Microsoft News, TED Blog, BBC America, PlayStation, Skype, The Walt Disney Company Etsy journal, TechCrunch, and many more.
Difference between Hosted WordPress (WordPress.com) and Self-Hosted WordPress (WordPress.org)
| | |
| --- | --- |
| Hosted WordPress | Self-Hosted WordPress |
| Suitable for small businesses or SMEs | Easy and no commands |
| Free of cost | Extensive features, simple to use |
| Administered by their team members | Used by blog creators and new emerging business |
| No maintenance | In control of business backups |
| Just add content | Allows ad posting, layout, SEO |
Some more reasons WHY WordPress is the best for a business like yours:
It has a simple and user-friendly model for startups. You just need to buy a domain that's relevant to your business.

It's a no-fuss, quick setup. 

The world wide web can be a dicey place, as you can very quickly lose data.  However, WordPress is reliable, safe, and secure. They have regular releases for security patches and updates making it safe to use.

Now, the websites are usually created on WordPress so that it's easy for Google to rank them making it SEO friendly. Because it has a qualitative design, structure, setup of pages, meta tag, title, and description which Google can detect easily.

It also supports all the multimedia formats. Files like .jpg, .jpeg, .png, .gif, and others. There is also support for audio/video formats like .mov, .avi, .mp4, .m4v, .WMV, .ogv, .3gp, .3g2 and .mpeg.

What is WordPress not good for?
Don't use WordPress for large images, or a lot of written content on a page. Plus, inadequate, unreliable hosting can impact your website and slow it down. Remember, page speed is crucial to your website, a slow interface will have users leaving your website in seconds.
Conclusion
WordPress is simple to use for all SMEs because of how much it offers. Ultimately, it can save you money.
If you use WordPress, you do not have to look elsewhere for any kind of additional add-ons or plug-ins (especially as many of the basic features, such as comments, RSS feeds, revisions, etc. are free to get).
WordPress is flexible, and no other platform can perform better than this CMS. It can transform from being a simple blogging platform into an e-commerce website. It's proven to meet all types of needs and provides flexibility.
Here, at Zenibyte, we offer our skills and reliable, professional advice for website design and development, WordPress solutions, eCommerce, experienced Mobile app design/ development, solid Software Solutions, Digital Marketing, SEO Optimisation and much, much more.