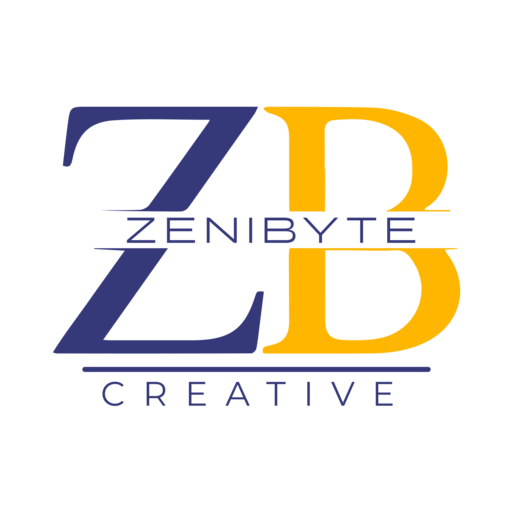 Zenibyte Creative
Your guide to choosing the right eCommerce Development Agency.
How to choose an eCommerce web development company?
There are so many eCommerce developers in the market, making it difficult to choose the right one. But it all turns out to be relatively easy when you have clear goals and objectives and know precisely what you want from them.
How to pick a good eCommerce development company?
To establish your online business, you must find the right eCommerce company and identify the unreliable ones. Some eCommerce Web Development companies are not worth it because they don't perform well, offer the wrong eCommerce solutions, never deliver on time and give estimates for projects that are so expensive that they are detrimental to themselves and their clients.
Choosing an eCommerce agency:
1. Expertise and Clients
Getting a marketing agency that has experience and credibility is crucial.
Check out the clients and portfolio of each company by searching Google and visiting their websites.
You can also get a decent idea of the credibility and experience of a company by checking out its portfolio page.
2. Location
If they're not on your doorstep, it won't matter.
Nowadays you can connect via various online channels like, MS Teams, Zoom, Skype and can have regular meetings via these channels. You won't have to commute or sit in the traffic.
3. Budget
Once you've done your research and found a credible company, you can't be tight with your budget. Good coding costs. The best eCommerce companies will try to keep the price down, but their advice is based on experience. Spending the money now can save money later. Plus, if you want the potential to expand and add to your website later on, the company can take that into account and plan accordingly.
4. Reviews
Choosing your eCommerce agency is mostly influenced by reviews. But never rely solely on that. 
5. Work
Check out the company's past work. Find out what the company has achieved through that work. One company may specialise in redesigning an eCommerce site, but another may excel in digital marketing.
6. Approach
It can be vital to look at the way they approach a problem. Each eCommerce company works differently. Preferably, you'll be asked to complete a quick form, have a chat and you'll receive an estimate. Once you agree with their terms & conditions and their proposal they can get started. During the project, you may or may not need to provide more details but you will be updated regularly on the progress.
Some companies, however, don't believe in keeping their clients informed, and don't keep their clients aware of the progress. We don't recommend this practice! Therefore, you need to think about this when choosing an e-commerce agency.
7. Awards
Hire an eCommerce company with a proven track record and you'll be set for success. But be warned, some awards are unfortunately just marketing tricks and are available at a price. That doesn't mean that they all are, but a shiny award does not guarantee a shiny website.
Conclusion
Increasing numbers of people are shifting their businesses online. Retailers have an excellent chance to thrive, however, it can be a challenge.
Thus, we already mentioned that it is essential for you to know what you want and what you don't. That is the only way to solve the first half of your problems.
You should, therefore, select the right eCommerce agency for your business and work with them to achieve success. Remember, Zenibyte Creative is here to answer any questions you might have if you are still unsure, or if you still have concerns.
We provide reliable Website design and development, experienced Mobile app design and development, solid Software Solutions, Digital Marketing, and much more.